American Psychological Association's Help Center – Lots of information to promote emotional wellness and positive relationships.
Centre for Clinical Interventions – Information about specific mental health diagnosis and what you can do help reduce the symptoms that are distressing you.
Go Ask Alice – Have a health/mental health question that you want a reliable answer to?  Ask it here and receive an answer from someone on a team of Columbia University health promotion specialists, health care providers, and other health professionals, along with a staff of information and research specialists and writers. Team members have advanced degrees in public health, health education, medicine, counseling, and a number of other relevant fields.
My Favorite Media Sources to Learn About What Makes People Tick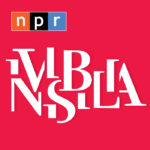 "Invisibilia (Latin for invisible things) is about the invisible forces that control human behavior – ideas, beliefs, assumptions and emotions. Co-hosted by Lulu Miller, Hanna Rosin and Alix Spiegel, Invisibilia interweaves narrative storytelling with scientific research that will ultimately make you see your own life differently."
"The Hidden Brain project helps curious people understand the world – and themselves. Using science and storytelling, Hidden Brain reveals the unconscious patterns that drive human behavior, the biases that shape our choices, and the triggers that direct the course of our relationships."