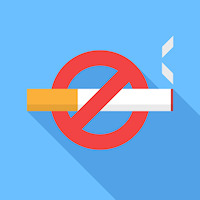 Phoenixville Hospital – offers free support groups for quitting smoking

Tobacco Free Support Group – You don't have to have quit to benefit from this group.  The goal is to provide support to people who are contemplating making this healthy life-change.  As of 10/23/17, the group meets the 4th Monday of every month in the Phoenixville Hospital Cafeteria (140 Nutt Rd, Phoenixville).  For information and to register, call 610-983-1021 or go to their website and click on "Support Groups."  This group is free of charge.
Tobacco Cessation – Ready to quit? Phoenixville Hospital also runs a FREE, 8-week smoking cessation program that meets for eight weeks and provides FREE nicotine replacement therapy.  As of 10/23/17, there is a Thursday Group and a Wednesday group.  For information and to register, call 610-983-1021.

PA Free Quitline – Expert, confidential coaching to become tobacco-free.  Nicotine replacement therapy (if available). Progress reports provided to your therapist, if you have a therapist and would like that to happen.  It appears to possible require a health care professional to refer you to the program but it's probably worth calling to inquire if you don't have one to do that for you.