All Posts in Category:
News


This is a discussion with two researchers, Teresa Franklin and Joel Gelernter, and two local reporters, Susan Livio and Maria Panaritis, talking about the current pitfalls involved with medical marijuana. Discusses the problems that remain with the federal government still having it scheduled as a category 1 drug. Additionally, concrete information about dosing for the herbal version of marijuana is very challenging and makes it difficult for it to truly be prescribed by mainstream doctors. Click the link image and learn more in this informative interview.
Fresh Air opens the window on contemporary arts and issues with guests from worlds as diverse as literature and economics. Terry Gross hosts this multi-award-winning daily interview and features program. Guests: Susan Livio, Maria Panaritis, Teresa Franklin and Joel Gelernter In this hour we'll take a look at the ongoing debate over proposed state medical marijuana legislation, and the latest research on what marijuana does to our bodies.
Check out my YouTube Channel, Andrea's Ideas, for other great videos that I haven't had a chance to included on this website, as well as ones that are already here.
Click here to view my channel directly on YouTube. However, if you aren't familiar with what playlists are, I would recommend that you watch the video below first. Happy learning!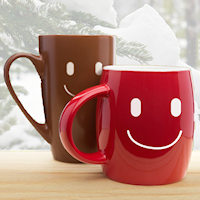 Michele Garcia Winner is the creator of the Social Thinking framework, which teaches social skills to individuals who are struggling due to issues such as "Asperger's" and ADHD. She writes this article inviting us to be more flexible about how we respond to people who might come across as not interested in socializing with us but really are quite lonely and would love to be a part of the conversation. The more we take the time to try to understand people we encounter, from all walks of life, the more connected we feel to each other, our families, our communities, and our world. What a great topic to consider during this busy holiday time.