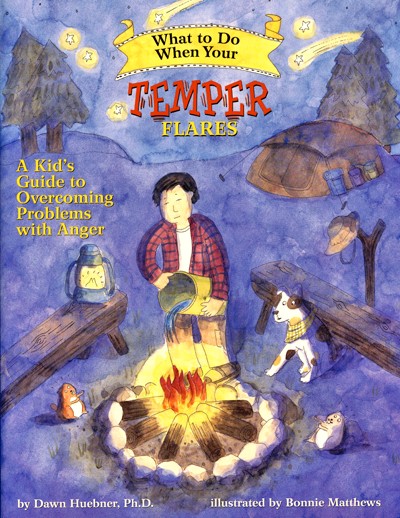 This is a fabulous workbook for kids.  The book suggests using it from ages 6-12 but I think that is a loose guide and depends on the mindset of the child as well as their ability to understand that other people's thoughts can be different than their own.  Using fire as a metaphor for anger, the words and pictures then walk the reader through several different skills and approaches that can help a person develop a "longer fuse."  Explanations are concrete, using visual metaphors and practice to help increase skills that are very effective in managing anger.  The author teaches, among other things, how our inner thoughts can affect our feelings and that if we work to adjust our thinking and give situations more of the benefit of the doubt,
I use this book in session with some of my clients.  Parents can also use this on their own with their kids and there is an introduction in the beginning of the book to help guide parents through how to approach it.  With a positive, supportive approach you can really deepen your relationship with your child by being a resource that can help him or her to work through these challenges.
* I don't make any money from the books that I recommend.  My reviews are solely based on wanting to let people know what's out there and could be helpful to them.