All Posts in Category:
Skills Worth Working On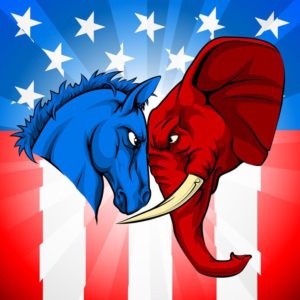 I just finished listening to a (pre-Thanksgiving) podcast about having civilized political conversations with other people. Most of the episode is spent interviewing author, Jason Jay, who touches on a lot of things that I have found to be helpful, some of which have taken me 50 years to figure out! I actually recommend starting to listen mid-show at the 29:28 point for about 3 minutes and then jump back to the beginning with that perspective in mind. The whole episode is valuable but I think it helps to start with their discussion about what Jay recommends as the goal when having a challenging conversation from differing viewpoints (Hint: It's not to emerge victorious) and then talk about everything else.
It's also interesting to me that the interviewer, Mary Cummings-Jordan, appears to struggle herself at some times in the podcast with stepping outside of the notion that conversations like these are battles to be won. And then, when journalist Rachel Swarns joins the conversation, the topic shifts to Swarns and Jay giving some tips about being true to yourself when someone says something offensive while not causing World War III.
The main points I hope people take away from this in a way that is meaningful and understandable are:
The goal is not to change a person's mind, but rather to: learn how to better understand the other person and how they came to the opinions that they currently have; share a different viewpoint from your perspective; and, if you're on a roll, try to find areas of common ground where both people's needs can be met…at least to a degree.
Ask questions rather than trying to make sure to hit all of the "standard" talking points on the issue being discussed.
Don't attack. "When I hear _________ , I think…" "I feel…" "I want…"
Respond to offensive statements by illustrating in a meaningful, calm, human/personal way why that statement is hurtful to you or someone that you know or care about.
And just to be clear…this is HARD!! It is a skill that takes practice, a lot of patience, and that requires that you can tolerate feeling vulnerable and anxious, especially as you are trying to grow these skills. When you are so used to talking about contentious, political issues in an argumentative way, it's incredibly hard to not take the bait that others might dangle in front of you. Take a break if things get too heated, remembering that people stop actively listening when they become defensive, and find a way to lighten the mood. And the next time you decide to dive into a conversation, it will probably feel a little bit easier.
The latest news and information from the world's most respected news source. BBC World Service delivers up-to-the-minute news, expert analysis, commentary, features and interviews. Air Date: November 20, 2018 12:00 am Listen 49:00 Guests: Jason Jay, Rachel Swarns As Americans sit down to feast with family and friends this week and share food around the table, many people plan to avoid any talk of politics or social issues.